CEO Corner - President and CEO of Wow Bao on Leading Through Hyper-Growth
CEO Corner - President and CEO of Wow Bao on Leading Through Hyper-Growth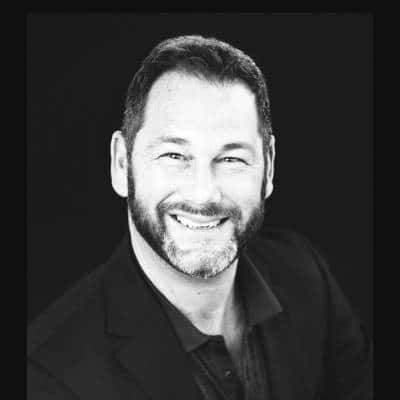 Geoff Alexander, President, and CEO, Wow Bao
Meet Geoff Alexander — Geoff Alexander joined Lettuce Entertain You Enterprises in 1993 and began leading Wow Bao in 2009. Under Alexander, Wow Bao revolutionized the way diners interact with restaurants by being a leader in technology & social media adding: mobile & desktop ordering, self-ordering kiosks, mobile gift & loyalty programs, bicycle delivery, national shipping, and a food truck.
Alexander led Wow Bao's inclusion into airports, NFL/MLB/NHL/NBA stadiums, universities, music venues, and 300+ grocers sell its frozen retail line.
In 2017 Alexander changed the fast-casual dining landscape by introducing Wow Bao 2.0 — a tech-enabled FOH environment, where guests order via iOS/Android and pick up from an animated personalized cubby.
After being named to Nation's Restaurant News 2020 Power List, Alexander evolved the restaurant industry again by launching 150 Dark Kitchens in just nine months, with a moonshot goal of opening 1000 locations in less than 20 months — allowing restaurant operators to grow top-line sales & increase bottom line profits.
Thank you for taking the time to chat with us today. Can you share with us about Wow Bao and how the brand has evolved since you took the role of President / CEO.
Since joining Wow Bao in 2009, Wow Bao has grown from 3 brick and mortar restaurants to include: airport locations, sports stadiums, college campuses, a grocery line, a food truck, and most recently 400+ Dark Kitchen locations. Under my leadership, Wow Bao has become a nationally recognized brand and a recognized pioneer in technology.
Your Dark Kitchen Initiative is a spin on a traditional Ghost Kitchen. How did this initiative come about? Was this always in the plans or was this a direct result of Covid-19?
In November 2019, as we already had an established national supply chain, we thought that other restaurants would benefit by offering Wow Bao via 3rd party delivery. We built out our training program, a marketing strategy, 3rd party delivery relationships all pre-COVID. Our goal was to help the local coffee shop that only offered 2-day parts and the ice cream concept that lost sales during the winter months, and so on.
Were your team and stakeholders initially on board with the Dark Kitchen program or did you face pushback?
This was a collaborative idea between myself and our stakeholders. Our team, at all levels, quickly got behind this idea.
As President / CEO, how hands-on are you in daily operations?
As much as I can be. I am an operator at heart, and every decision we make I dissect it from an operator's point of view.
As we move out of Covid (hopefully) are you looking to open new storefronts or will your growth focus on delivery only?
Wow Bao will constantly evolve and take on as many different opportunities as we can. Our focus right now is twofold: (1) that all of our partners are more successful than they thought they would be and (2) we have a moonshot goal of 1,000 Dark Kitchen locations.
Can you share a piece of career advice that you feel would be valuable to our GLEAM Community?
"Leaders Lead" — This mantra has been drilled into me by Kevin Brown, CEO of Lettuce Entertain You Enterprises. I'm not sure I fully understood this phrase until I was on my own to lead a team. Leadership is not given or awarded. Leaders step up and take control when it is needed. If one is waiting to be put in charge, then that person will never lead — a leader will see an area that needs guidance, and will take on the challenge, and rise to the occasion.
CEO Corner by GLEAM Network is a collection of short interviews with executives and leaders from nationally and globally recognized brands. The interviews are meant to inspire our GLEAM Community and those looking to advance their careers in the restaurant and foodservice industry.
If you enjoyed Geoff's story and would like to connect with him directly, you can follow Geoff on LinkedIn.