Sysco Regional President On Leading and Connecting Through Core Values
Sysco Regional President On Leading and Connecting Through Core Values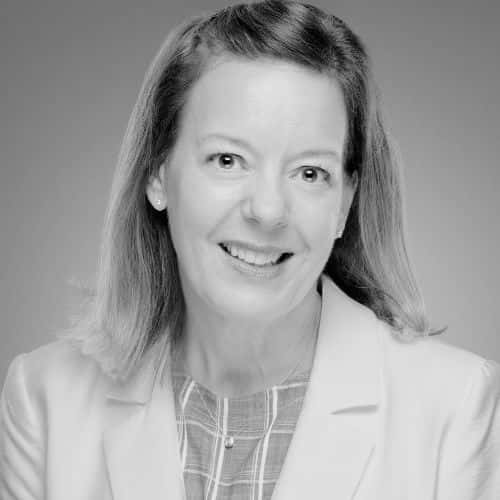 Jane Grout, Regional President, Sysco
Meet Jane Grout — Jane Grout is the Sysco South Florida Region President leading two Sysco Operating Sites: Medley, Florida and Rivera Beach, Florida. She joined Sysco in July 2019 as Executive Vice President and in August 2020 relocated to South Florida as Region President.
Prior to joining the Sysco team, Jane was a twenty-five-year veteran of the Coca-Cola System. Jane held various leadership roles across the US with her last role with Coke Florida as the Vice President of Customer Management. In this role, she led the customer development and relationship management activities with national and regional retail, foodservice, and on-premise customers. Before joining Coke Florida, she was the Vice President of Revenue Growth Management, National Retail Sales for the Coca Cola Company. Jane spent most of her career with Coca-Cola Enterprises in many roles including Vice President and General Manager, Central Region Vice President, and Market Unit Vice President. She has held various positions across the Coca-Cola System in customer and commercial leadership, local field sales, foodservice sales, general management, and strategic planning.
Jane holds a Bachelor of Science in Communications and Public Affairs from Radford University. She has been married to David Grout for the past 28 years and they have two adult children, Mason, and Morgan.
Thank you for taking the time to chat with us today. Can you share with us a little bit more about your role and what enticed you to make a career pivot after 25 years at Coca-Cola?
This is a question that I get often! I have tremendous respect for the Coca-Cola System, its brands, core values, and people. I started at Coca-Cola as an Administrative Assistant and during my tenure held many roles in different functions and US cities which included leading teams, calling on local and national customers, and developing strategies. During that time the positions that most inspired me were leading large cross-functional teams along with the responsibility of the P&L.
When you have this much tenure and an established network with a company it's never an easy decision to make a change. Throughout my discovery and interview process with Sysco key feedback I sought were insights into Sysco's culture, the people, and the plan for future growth. The consistent message I received on this, coupled with a role as an EVP as a pathway to becoming a Region President, sealed the deal for me. In addition to having the opportunity to lead a large cross-functional team for Sysco, joining the largest global food service company made me very proud. It has been an exciting change and over the last 2 years I have learned so much and the culture, people, processes, and systems have over-delivered beyond my expectations. Joining Sysco as an Executive Vice President gave me the time to focus on learning about Sysco, our business model, and our customer base. It made the transition into my current role as South Florida Region President a much more prepared experience.
It has been an exciting ride for you at Sysco. 6 months into your new role, the world shut down. Yet, you have been able to grow and deepen relationships both with your team and in the industry. Share with us how you have been able to achieve this. What is your secret?
Not sure there is a secret, more like a well-defined plan of action. That said, over the last 18 months, having a well-defined plan has been a struggle as the landscape of our industry has been in flux. Being new in this role while the industry has been in crisis and exploding with "snap back" has been one of my biggest challenges. My consistent approach this past year has been to connect with as many associates, vendor partners, and customers each week as possible. This can become more difficult as traditional opportunities such as internal Sales Meetings or Customer Trade Shows remain paused and much of our meetings remain virtual. That said, purposeful interactions with my team and our customers truly matter to me. I prioritize both and value the insights and feedback I gain from these meetings. Availability, honesty, transparency, and timely follow-up will always be the cornerstones of building relationships. However, these are far too often overlooked and under-utilized. Today more than ever, relationships matter. They are the foundation for joint growth and long-term success.
Sysco has recently re-evaluated and updated the core values and purpose statement of the company. How hands-on were you in this process? Why do you think it was important for Sysco to do this and how are you communicating and instilling the redefined values to your team and the industry?
Yes, Sysco recently launched a new purpose statement; Connecting the World to Share Food and Care for One Another. It's a powerful statement as it incorporates feeding our communities and caring for our associates, customers, and partners. At the same time we added more action to our core values of being; Rooted in Integrity, Committed to Inclusion, Drive Together, Define Excellence, and Grow Responsibly. My biggest role is living this purpose and bring to life in the South Florida Region these core values. Our leadership team sharing examples of our associates living this purpose is the most powerful way to have it resonate and unify our Region.
What company value resonates with you most and why?
While all of our values mean something to me, the one that truly hits home is; Committed to Inclusion. I am very passionate that all of our teammates know that their voice matters not only to me but to our team. No matter how each of our associates got to our Sysco "table" we all deserve the right to grow and succeed in an environment that is inclusive and that encourages people to be their true selves. A true commitment to inclusiveness provides all of us the opportunity to grow, learn and connect with each other in a meaningful manner.
What inspires you most about working with restaurants and restaurant owners?
We are such a resilient industry and what continues to motivate me are our customers. When meeting with restaurant owners and operations I have been impressed with their sheer determination and commitment to adapt to this ongoing changing landscape. Sysco's approach with our customers during this unprecedented time has been innovative and allowed flexibility to keep our customers in business and more importantly, thrive. The Sysco South Florida team values all of our customers and when still dealing with industry-wide constraints and staffing issues, we are 100% committed to delivering the best customer service possible.
What is the best career advice a mentor has given to you that still resonates with you to this day?
I have always been open to receiving career advice from mentors and peers. Much of this feedback I have used to refine and become a more impactful leader. About ten years into my career I received advice that changed my entire outlook; embrace, trust and remain true to my authentic self. It was truly a game-changer for me. Once I committed to this and stopped trying to be like other leaders around me I was able to connect with people on a deeper level and drive higher engagement thus better results. Showing up as myself every day has been the biggest life lesson I have learned and one I share with other leaders. Figure out who you are and commit to being that person.
CEO Corner by GLEAM Network is a collection of short interviews with executives and leaders from nationally and globally recognized brands. The interviews are meant to inspire our GLEAM Community and those looking to advance their careers in the restaurant and foodservice industry.
If you enjoyed Jane's story and would like to connect with Jane directly, you can follow her on LinkedIn